About MTSTS
(MAHARASHTRA TECHNICAL & SELF-EMPLOYMENT TRAINING SOCIETY)
MAHARASHTRA TECHNICAL AND SELF-EMPLOYMENT TRAINING SOCIETY (MTSTS) is an independent, internationally and state government registered society with the aim to certify student in computer & vocational courses.
MTSTS got National & International accreditation/Memberships for Provision of Training, Exam & Certification in Computer, Technical, Vocational, Teacher Training, Child development courses. So with this aim we are authorised to provide certification to student in IT or Vocational Sector. We are also trying for job placement for the student with tie up with skilling India Pune for providing information about various government self-employment job & schemes to the students.
Maharashtra Technical and Self-Employment Training Society's all students certificates are internationally accepted for employment.
MTSTS – INTERNATIONAL & NATIONAL ACCREDITATIONS
MTSTS is accredited with International Accreditation Organization (IAO) USA.
MTSTS IAO Affliation ID: 09A15-129570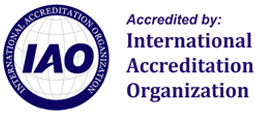 IAO - International Accreditation Organization - IAO is an international quality assurance agency, working to improve quality assurance standards of organizations all over the world. With its global network of experts, MTSTS get accreditation From IAO for to certify to educational institutions, corporations, professionals and qualified individuals
MTSTS is ISO 9001-2015 certified recognised certification body. MTSTS got ISO certifications from
Dubai Accreditation Centre-DAC. - Dubai Accreditation Department (DAC) has been established by Dubai Government - MTSTS DAC Registration number - 17DQAG24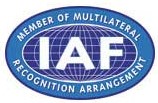 MTSTS got accreditation for International Accreditation Service (IAS), California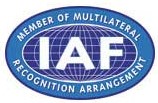 International Accreditation Service, California - IAS (International Accreditation Service) provides independent verification that businesses, organizations and governmental entities are competent and comply with industry and/or international standards. Headquartered in California, IAS is an internationally recognized accreditation body.
MTSTS got membership from - Registered Quality Conical of India (QCI) No: - CORP/NGO/5446/2018-19

NBQP is as a constituent board of Quality concil of India on the vision of promoting quality of life for the citizens of India. It has two important missions; the first one is to promote application of quality management standards and statistical quality tools with an objective of enabling industry, to improve their competitiveness, with specific focus on SME sectors.
SKILLING INDIA
MTSTS have done tie-up with skilling India for job placements for student for SMART EMPLOYMENT CARD.

Benefits to MTSTS ATC
Registration with Directorate of Skill Development, Employment and Entrepreneurship, Government of Maharashtra.
Life Time Validity
Free Basic courses under e-Learning solution
500+ online technical & vocation courses at affordable cost.
Certification exams for the skills gained by self-study, practices or work experience
Industry & Technology updates
Self-Employment Support
Placement Assistance & Job Alerts- Government, Private, Public Private Jobs on email with guidelines
SMART EMPLOYMENT CARD- INCOME GENERATION MODULE FOR ATC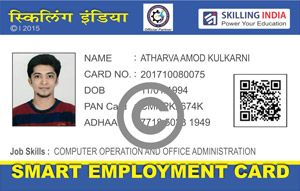 SMART EMPLOYMENT CARD price is 350 /-
ATC can charge this fee to the student in course tuition fee or as a separate charges for SMART EMPLOYMENT CARD
ATC will receive their share for registering students for smart employment card.
For more information about SMART EMPLOYMENT CARD Click on card image link on the web site